Loft Conversion
Loft conversions are a popular and functional addition to your home. The key to a successful loft conversion is having a clear idea of how you intend to use it. The most common use is to provide additional bedroom and bathroom space for a growing family. In this case it's worth considering who in the family the space is for and how it's going to be used. There are other reasons for converting your loft, including providing a guest bedroom/s for visitors or you may want to create a home office or work studio. Some lofts are converted to provide other spaces, such as a living room, TV room or even a music studio!
From a financial perspective it is true that a loft conversion will add value to your home (current estimates nationally are approx 10%), but the key driver for most people is not financial gain, but rather a very good alternative to moving, especially if you love your home and your locale but your house just doesn't have enough room. Depending on where you live, you should get a rather good view into the bargain.
As well as the basic functionality of the conversion, it's also important to ensure the new structure is in keeping with the existing shape and style of your home and it's surroundings.
TYPES OF LOFT CONVERSION
Most conversions fall into 4 main types as follows: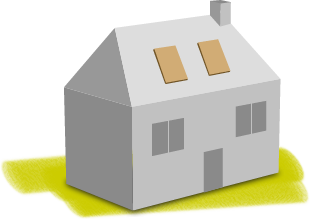 VELUX CONVERSION
Velux is actually a branded loft window manufacturer. A Velux Loft Conversion converts your loft space into a useable space. Velux roof windows fit into your existing roofline, which leaves the basic shape and structure the same i.e. the walls slope at the angle of the roof. It's the simplest and most economical conversion although it may not maximize space and will provide limited head room.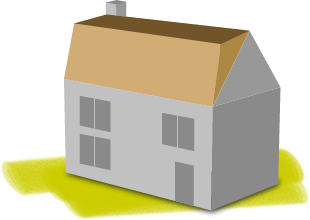 MANSARD
A mansard is almost always a conversion to the rear of a house. It has a flat roof with the rear wall sloping at an angle. Windows are housed within small projecting dormers. Due to the substantial changes in the roof shape and structure a Mansard usually requires planning permission. It is a versatile conversion and can offer large living areas but it is only suitable for particular areas of London depending on the type of houses present.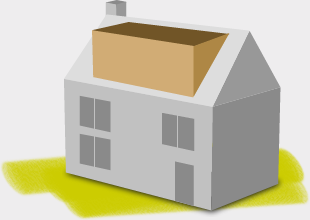 DORMER
This is a very common type of conversion. It provides maximum space and height by extending your sloping roof, projecting horizontally and vertically externally to create new living areas, usually to the rear of the house. Inside, the conversion has vertical walls and horizontal ceilings the same as the regular rooms of your house.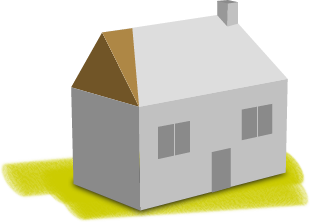 GABLE – END
A gable-end conversion may be a solution where limited internal volume is available and can be more aesthetically pleasing than a dormer, but this is only used on semi-detached and detached houses. It is created by extending the smaller section of the sloped roof.
How long will the project take?
The project time will vary according to a number of factors. In instances where no planning permission is required, the time frame from start of works to completion is from 8 to 9 weeks. Most loft conversions do not need planning permission. If yours is a listed building or in a conservation area you may require permission. If any part of the conversion will be higher than the existing roof, or if the windows might invade a neighbour's privacy you may also require permission. Planning permission will add to the length of the project. We can advise you on planning and the permission process.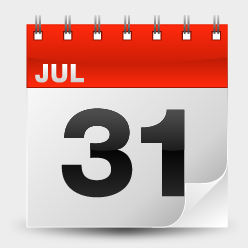 The process from concept to completion
(this example is based on a loft converted to bedrooms with a bathroom)

1

A loft conversion is a big investment, so the first step is to talk to experts. You may want to consider several companies to provide quotes and suggest the best options for your conversion. RW1Build projects are managed from start to finish by Rob Williams. He will visit your home and discuss your ideas and look at the possible conversion options with you. If you choose to work with RW1Build Rob will manage the process right the way through to completion and be there for every stage of development right through to hand over.

2

You will receive a full quote usually with some options so you can see what you can expect. At this stage you should know that there is no commitment and the consultation service is free of charge.

3

If you choose RW1Build as your preferred contractor and accept the quote, we will provide a contract that confirms the works, the costs and the timescales. You will need plans and drawings created by a qualified architect. You can hire an architect to plan your loft, or RW1Build can recommend some for you. The plans will determine not only the design and work required but also the permissions required. Generally speaking, planning permission is not required unless your design meets certain criteria or is on a listed building. The building work will only commence once you are satisfied with the full plans and drawings and any approvals required have been granted. RW1Build will guide you through the process.

4

Before work commences, Rob will establish with you exactly how the building team will operate on site, run through the plans and specifications, confirm design detail, the stages and anything else that's on your mind. We want to make sure there are no surprises and you know what to expect. Once work starts Rob will remain as your point of contact and will be a regular visitor to the site, there to support you and explain what's happening at each stage.

5

The build commences. As the build process is unique to each property, you will have a plan in place from Rob which takes you though the stages, but would include for example - scaffold, delivery of materials, roof alterations and construction, new floor structure, electrical and plumbing services, windows/velux's. All tailored to the needs of the build. This stage will also include visits from inspectors to ensure the work complies with building regulations.

6

When structural works and first fix is completed, the entire loft is plastered giving a proper finish to the spaces created. This is the time when the loft space starts to really look like the loft you expected. Once the plaster is completely dry the radiators are fitted and bath/shower are installed. The electrical work is completed with switches, light fittings and smoke detectors fitted. Doors, skirting, handrails and spindles are installed by the carpenter.

7

The building inspector will make their final inspection and report. On receipt of electrical certification, your loft will be signed off.

8

Handover! The loft is completed and ready to be decorated and furnished.