Extensions
The art of modern living is the utilization of space to create a truly functional and pleasing living space. A multi-functional space that can accommodate cooking, entertaining, relaxing and socialising (a party or a cosy chat) all in one place. A very successful way to both increase living space and create a more functional and enjoyable home to live in is a kitchen extension. It can transform the ground floor, unite kitchen and garden, making your home a lighter, brighter, bigger, more social and comfortable place to live.
An extension will allow you to consider many more possibilities for your kitchen and dining spaces, laundry, storage, toilets, seating areas and much more. You can create a space that everyone will migrate to as the 'hub' of your home.
RW1Build can help you to plan your space and consider the feasibility, practicality and cost of the project. We can help you to 'zone' your space, allocating spaces for the different functions and how they might connect to create the impression and indeed reality of a bigger space.
If you need it, we can help you to choose an architect to draw up plans and we can help you to source all the key 'ingredients' to make your new kitchen and extension special.
TYPES OF EXTENSION
There are a myriad of ways to achieve more space and the design and process for extending your home will be tailored to your needs and the existing structure, here we describe some of the options, but talk to us about your ideas and we can work with you to realise your concept.
Based on planning permission, you can opt to extend your home in many ways. If you property is large and has sufficient space and permission, you can create a two-storey extension, but most of the work we undertake is single storey, extending the property at the rear of the house.
A relatively simple extension takes the house out further into the garden. If your property is a traditional terrace, this can be combined with filling in the side return transforming an awkward alley into a wider, brighter kitchen that could be large enough to include a dining area and living space. A glazed roof or series of skylights can be installed over the side return to allow natural light to flood in.
PLANNING AND PERMISSION
Whatever the size and format of the extension you are thinking about, you should always run it past your local planning officer first. We can assist you with this. Planning regulations can vary considerably from area to area so even though an extension may have been acceptable in a similar property in a different area, the same rules may not apply to you. Special consideration is also needed for listed buildings and properties located in a conservation area. How the extension may affect your neighbours is of course very important as well and may also determine the extent of the build.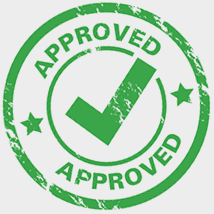 HOW LONG WILL THE PROJECT TAKE?
The project time will vary according to a number of factors. In instances where no planning permission is required, the time frame from start of works to completion is from 10-12 weeks. In some instances planning permission will not be required for single storey extensions. Building control permission will almost certainly be required. We can advise you on planning and the permission process.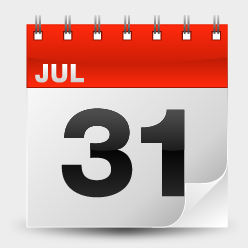 GUIDANCE ON BUDGETING
Compared to a loft conversion, it is wise to be prepared for a few surprises when dismantling part of your home to build an extension. There are some things we just won't know until we reveal them. It can mean the underlying structure or placement of services will not be what we expected or hoped for, potentially incurring additional costs. For this reason, we always advise a contingency fund as part of the budget to cover the repositioning of electrics, plumbing, drains and gas connections or where we have identified additional structural support is required.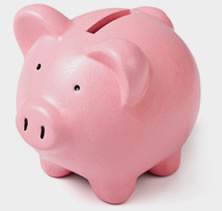 The process from concept to completion
(this example is based on an extension to an Edwardian terraced house with a side return)

There is a lot to consider when planning a kitchen extension but it's important to try and enjoy the process, as it will make such a positive difference to your lifestyle. There may be small issues that arise at some stages, compromises or ideas that have to be re-thought, but these can be overcome with a bit of imagination and experience and we will work closely with you to cause as little disruption and stress as possible!
As your kitchen will be out of commission for the whole time, we will build you a fully functioning temporary one further inside your house for the duration (some of our clients say they miss it when it's gone!).
1

Rob Williams will visit your home and discuss your ideas for the extension taking into account both the existing structure, approximate budget and any relevant planning regulations. If you choose to work with RW1Build Rob will manage the process right the way through to completion and be there for every stage of development right through to hand over.

2

You will receive a full quote usually with some options so you can see what you can expect. At this stage you should know that there is no commitment and the consultation service is free of charge.

3

If you choose RW1Build as your preferred contractor and accept the quote, we will provide a contract that confirms the works, the costs and the timescales. You will need plans and drawings created by a qualified architect. You can hire an architect to plan your extension, or RW1Build can recommend some for you. The plans will determine not only the design and work required but also the permissions required. Generally speaking, planning permission is not required unless your design meets certain criteria or is on a listed building. The building work will only commence once you are satisfied with the full plans and drawings and any approvals required have been granted. RW1Build will guide you through the process.

4

Before work commences, Rob will establish with you exactly how the building team will operate on site, run through the plans and specifications, confirm design detail, the stages and anything else that's on your mind. We want to make sure there are no surprises and you know what to expect. Once work starts Rob will remain as your point of contact and will be a regular visitor to the site, there to support you and explain what's happening at each stage.

5

The build commences. As the build process for the extension is specific to your property, so the build process is unique and you will have a plan in place from Rob which takes you through the stages, but would include for example - delivery of materials, foundations, structural brickwork, knocking through (minor demolition works), damp proofing, steels installation, roof construction, window/door/Velux installation, new floors, electrical and plumbing services. All tailored to the needs of the build. This stage will also include visits from inspectors to ensure the work complies with building regulations.

6

The new floor will usually be a concrete base, with your choice of wood, tile or similar laid over it. Once the concrete is dry, the team can start on the internal construction of walls, drainage, plumbing and electrical points. The walls will be plastered giving a proper finish to the spaces created. On an extension, large modern folding or sliding doors are popular. These are normally installed by your chosen supplier to fit the space exactly. Now the extension can start to be seen it's full glory. Once the plaster is completely dry the kitchen, radiators and electrics can be fitted. We also commence with laying the flooring - wooden or tiled.

7

The inspector makes their final inspection and report. On receipt of electrical certification, your extension will be signed off.

8

Handover! The extension is completed and ready to be decorated and furnished.